Discovering Minds Learning Center
---
Program Overview
Our Head Start program promotes school readiness of children ages birth to five by supporting the development of the whole child. Our programs seeks to enrich the lives of our families while strengthening self-sufficiency. Head Start helps all children succeed, supporting children's growth and development in a positive learning environment. We offer services to meet the special needs of children with disabilities. Services are also available to infants and toddlers at selected sites.
We take a comprehensive approach to meeting the needs of young children. There are four major components to Head Start:
Education: Providing a variety of learning experiences to help children grow intellectually, socially, and emotionally.
Health: Providing health services such as immunizations, dental, medical, and nutritional services, such as healthy meals and snacks; mental health services and early identification of health problems. We also provide safe indoor and outdoor environment for play. 
Parent Involvement: Involving parents in the planning and implementation of activities. Parents serve on policy councils and committees that make administrative decisions; participate in classes and workshops on child development; and volunteer in the program.
Social Services: Provide outreach to families to determine what services they need. 
---
Our Program Offers High Quality Preschool Learning Environments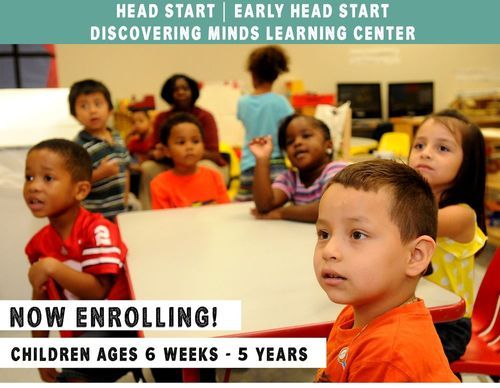 ENROLL TODAY! Limited Space Available
Preschoolers are active learners! They use the materials and learning opportunities in their environment to explore, solve problems, and learn about the world around them. That's why we've created learning environments that are responsive to children's differing abilities, interests, and developmental levels. Doing so ensures that children are engaging in the learning experiences offered to them. Our program maximizes the strengths and unique experience of each child.
Discovering Minds Learning Center offers a clean, safe, and cheerful environment with large open classrooms and both indoor and outdoor play areas.
Our program accepts vouchers, Preschool Promise, and also offers fee-based options.
---
A message from our Principal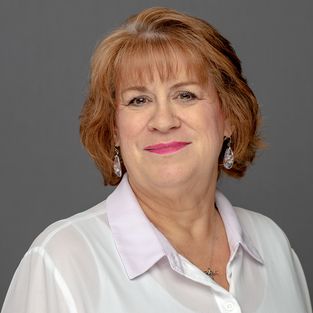 Kristen M. Sharp M.Ed. | Site Administrator Discovering Minds Learning Center
The Discovering Minds Learning Center is located in the new Corinthian Baptist Church.  We are part of the larger Head Start program run by the Cincinnati – Hamilton County Community Action Agency, but provide services in a small, intimate, family centered  environment. Our center provides care for infants starting at 6 weeks of age up until the child leaves us for Kindergarten. The center is open 12 months a year for continuous care. Our goals are to ensure our children have stable family relationships and to ensure Kindergarten readiness not only cognitively and physically, but socially and emotionally as well. Our curriculum provides an individualized approach that addresses the needs of the whole child including comprehensive health services and nutritious meals. Parent engagement is also fundamental to the program. We offer many events geared toward parent participation, parent education, and family advancement. We look forward to having you and your child join our Head Start family!
---
Meet Our Educators
Donna Cade

Samantha Ducksworth

Artista Grant

Angela Solomon

Alexis Wilson

Jade Jackson

Angela Blye

Merkeia Clay

Valerie Whittle
---
Location Information
Address:
1920 Tennessee Ave., Cincinnati, OH 45237
[Located inside Corinthian Baptist Church]
Days & Hours of Operation:
Monday-Friday         
7:00 AM - 5:30 PM
Main Office:           
513) 493-4574
Enrollment Hotline: 
(513) 569-4510