Early Head Start Child Care Partnerships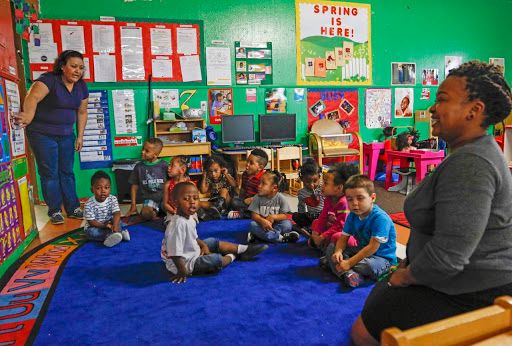 What is an EHS-CC Partnership?
EHS-CC Partnerships bring together the best of two worlds – combining the strengths of child care and Early Head Start programs. The Partnerships layer funding to provide comprehensive services and high-quality early learning environments for low-income working families with infants and toddlers.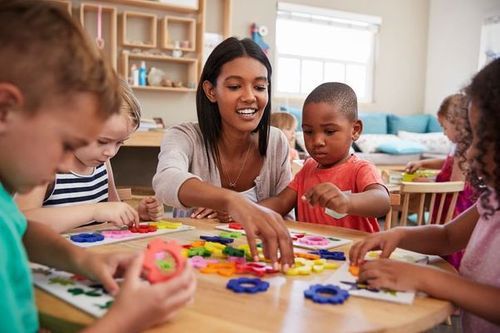 What Are the Benefits for Children and Families Served by Partnership Sites?
The program integrates EHS comprehensive services and resources into the array of traditional child care and family care settings. Child care centers and family child care providers respond to the needs of working families by offering flexible and convenient full-day and full-year services. Experienced child care providers offer care that is strongly grounded in the cultural, linguistic and social needs of families and communities.
Together, all children in classrooms with EHS-CCP-enrolled children benefit from low teacher-to-child ratios and class sizes, qualified teachers receiving ongoing supervision and coaching to support implementation of curriculum and responsive caregiving, and broad-scale parent engagement activities. And, all infants and toddlers attending an EHS-CCP site benefit from facilities and homes that are licensed and meet safety requirements. EHS-CCP maximizes program resources across Early Head Start and Child Care and Development Fund (CCDF) in order to support effective partnerships that expand high-quality early learning opportunities for working families so that low-income children have the healthy and enriching experiences they need to realize their full potential.
---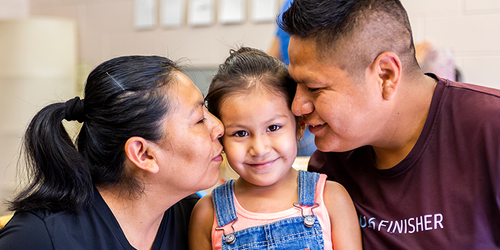 Success Story: Your Success, Is Our Success!
"My four year old daughter, Haitham, started Head Start, and it was exactly what he needed to establish routine and a safer course from the major changes that were happening in his young life.
---
Early Head Start Partner Locations
1528 Linn St, Cincinnati, OH 45214

3212 Woodburn Ave, Cincinnati, OH 45207

813 Beecher St #1513, Cincinnati, OH 45206

2345 Ferguson Rd, Cincinnati, OH 45238

215 East 14th Street, Cincinnati, OH 45202

800 Bank St, Cincinnati, OH 45214

415 West Court St, Suite D, Cincinnati, OH 45203

1607 Mansfield Street Cincinnati, Ohio 45202

5956 Colerain Ave, Cincinnati, OH 45239

3159 Montana Ave, Cincinnati, OH 45211

112 Findlay St, Cincinnati, OH 45202
---
Additional Resources
See the Early Head Start Child Care Partnership Brochure