Head Start Home School Program

---
About Head Start Home School
As infants and toddlers grow and change, and as family needs evolve, diverse program options can support them over time. A choice of program options ensures that families can stay within a consistent, supportive setting that offers strong relationships and the same full range of developmentally-appropriate care and services. 
Our home-based program options offers the full range of Early Head Start services through weekly home visits to each enrolled child and family. The home visitor provides child-focused visits that promote the parents' ability to support their child's development. These visits last about an hour and a half each. About twice per month, the program offers opportunities for parents and children to come together as a group for learning, discussion, and social activity.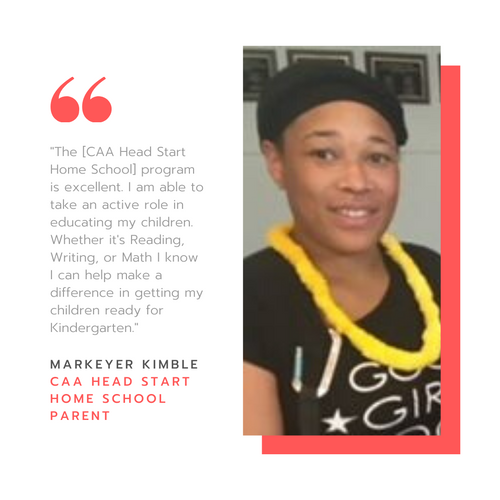 Who Do We Serve?
Pregnant Moms
Families with children up to five-years-old
Income-eligible families
Services Provided
One-on-one instruction
Nutrition, health, and developmental screenings
Mental health counseling referrals
Parent coaching
Group Socialization
Home School Goals
Connect with pregnant moms with prenatal care and other services to help ensure a healthy pregnancy.
Create learning opportunities and provide child development support at home.
Provide information and instruction for parents to be a child's first teacher.
Social skill development and problem-solving skills.
Early detection of developmental delays.
Kindergarten readiness.
---
A message from Our Director of Family Services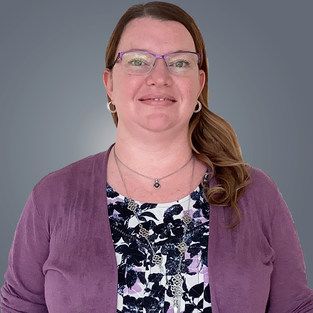 Heather Byrne | Family Services Director
CAA's Early Head Start and Head Start Home School Program is the perfect choice for parents who want a more individualized, hands-on approach to educating their young children. The Home School program serves pregnant women, infants, toddlers, and preschoolers with weekly 1 ½ hour home visits. Our specially trained Home School Educators use research-based curricula to provide information and activities that support parents as their child's first and most important teacher, using materials commonly found in the home.  The Home School Program supports children's growth and development to prepare them for success as lifelong learners. It also enhances family well-being, including health, mental health, financial literacy, parenting skills, and economic self-sufficiency. Additionally, Home School offers families the opportunity to participate in socialization experiences to facilitate adult relationships and children's peer-to-peer interactions. We welcome the opportunity to provide your family with these wonderful, individualized services. We are Head Start Strong!
---
We are here to serve you, your child, and your family. You're invited to schedule a meeting with one of our home-based enrollment specialists to discuss your child's educational needs.
---
Meet Our Educators
Our highly-trained Head Start educators work with parents to help children learn the same researched-based curriculum and materials that you find in any center-based classroom.
Vickie Beavers

Leanne Branno

Robin Bullock

Doris Dunnom

Shauna Holt

Debra Jarmon

Quawanna McKinney

Heidi Myers

Karen Reed

Janel Taylor

Dana Thomas
---
Location Information
Address:
1740 Langdon Farm Road, Cincinnati, OH 45237
Days & Hours of Operation:
Monday-Friday   
9:00 AM - 5:00 PM
Main Office:
(513) 569-1840 ext.1438
Enrollment Hotline:
(513) 569-4510
---