Winton Campus Early Learning Academy
---
Program Overview
Our Head Start program promotes school readiness of children ages birth to five by supporting the development of the whole child. Our programs seeks to enrich the lives of our families while strengthening self-sufficiency. Head Start helps all children succeed, supporting children's growth and development in a positive learning environment. We offer services to meet the special needs of children with disabilities. Services are also available to infants and toddlers at selected sites.
We take a comprehensive approach to meeting the needs of young children. There are four major components to Head Start:
Education: Providing a variety of learning experiences to help children grow intellectually, socially, and emotionally.
Health: Providing health services such as immunizations, dental, medical, and nutritional services, such as healthy meals and snacks; mental health services and early identification of health problems. We also provide safe indoor and outdoor environment for play. 
Parent Involvement: Involving parents in the planning and implementation of activities. Parents serve on policy councils and committees that make administrative decisions; participate in classes and workshops on child development; and volunteer in the program.
Social Services: Provide outreach to families to determine what services they need.
---
A message from Our Site Administrator

Shanala Boykin | Site Administrator Winton Campus Early Learning Center
My name is Shanala Boykin, Site Administrator at Winton Campus Early Learning Academy - Head Start. I have worked in Head Start since 1997. As a Site Administrator I oversee the day-to-day operations. My passion for children started when I had my own children and developed when my children were in Head Start. It helped me to see and learn the way [children] developed. I love the smiles on children's faces and watching them evolve while they are in Head Start program. The reason why I feel why parents should start their children in Head Start is because it gives them [the children] a sense of individualization. It helps them  to learn, to develop, and also to grow. We offer hands-on experience, spontaneous instructional development within their growth, learning, social skills, literacy, language, and child development.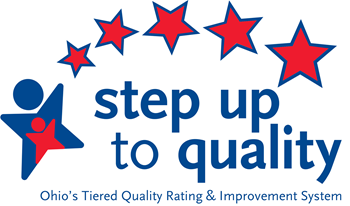 ---
Meet Our Educators
DAWN DAVIS

MUJIBAT ALIMI

YVONNE THOMPSON

LATOYA MAYNARD
---
Location Information
Address:
5139 Holland Dr, Cincinnati, OH 45232
Days & Hours of Operation:
Monday-Friday
7:00 AM - 5:30 PM
Main Office: 
(513) 482-3260
Enrollment Hotline:
(513) 569-4510