Life Learning Center
---
Program Overview
Our Head Start program promotes school readiness of children ages birth to five by supporting the development of the whole child. Our programs seeks to enrich the lives of our families while strengthening self-sufficiency. Head Start helps all children succeed, supporting children's growth and development in a positive learning environment. We offer services to meet the special needs of children with disabilities. Services are also available to infants and toddlers at selected sites.
We take a comprehensive approach to meeting the needs of young children. There are four major components to Head Start:
Education: Providing a variety of learning experiences to help children grow intellectually, socially, and emotionally.
Health: Providing health services such as immunizations, dental, medical, and nutritional services, such as healthy meals and snacks; mental health services and early identification of health problems. We also provide safe indoor and outdoor environment for play. 
Parent Involvement: Involving parents in the planning and implementation of activities. Parents serve on policy councils and committees that make administrative decisions; participate in classes and workshops on child development; and volunteer in the program.
Social Services: Provide outreach to families to determine what services they need. 
We invite you to come see just how exceptional our program is for yourself! Schedule a tour of our facilities at the Life Learning Center in Bond Hill. We are here to serve you, your child, and your family!
---
A message from Our Site Administrator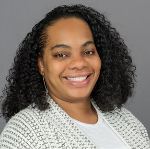 Mychal Turnbow | Principal at Head Start Life Learning Center
The Head Start/Early Head Start Life Learning Center is an educational program that serves children from the ages of 6 weeks to 5 years old. Families are excited to bring their children to our program because of the many facets we offer. We have multiple program options that fit a variety of family needs. Our program provides a research-based curriculum focusing on the individualization of each child.  We provide our children with comprehensive health and developmental screenings and nutritious meals. We thrive off of family engagement, encouraging families to participate in any way that they can, including but not limited to, volunteering in the classroom, attending events and participating in our parent meetings. We provide low teacher to child ratios for a more individualized approach. At the Life Learning Center, transportation is provided in selected areas for our half-day program. Our goals are to ensure our children are ready for kindergarten and beyond not only academically, but social-emotionally as well and ensuring family well-being. We are excited to serve our community and we look forward to seeing you and your child in our program!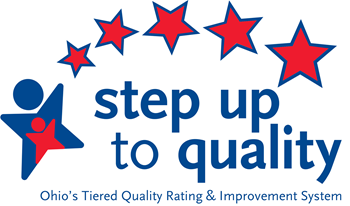 ---
Location Information
Address:
1740 Langdon Farm Rd., Cincinnati, OH 45237
Days & Hours of Operation:
Monday-Friday         
7:00 AM - 5:30 PM
Main Office:
(513) 569-4340
Enrollment Hotline:
(513) 569-4510
---
Meet Our Educators
JANICE BRADLEY

VERONICA ROSCOE

BRIA GRIGSBY

DAMECIA BREWSTER

Teacher Assistant 38 Weeks LLC

KAITLIN COLUCY

BASHIRAT OGUNMAKIN

Teacher Assistant 38 Weeks LLC

TIFFANY FULLMAN

ALEXIS WILSON

LISA BLAINE

Teacher Assistant 38 Week LLC

ALENA CODY

EULA JACKSON

Teacher Assistant 38 Weeks LLC

DARLENE STURDIVANT

DEBORAH ROBINSON

PALAURA PARKER

HS Education Supervisor LLC

DEBORAH STEED