CAA Head Start S.T.E.P.S. Program Presents: A Job Fair for You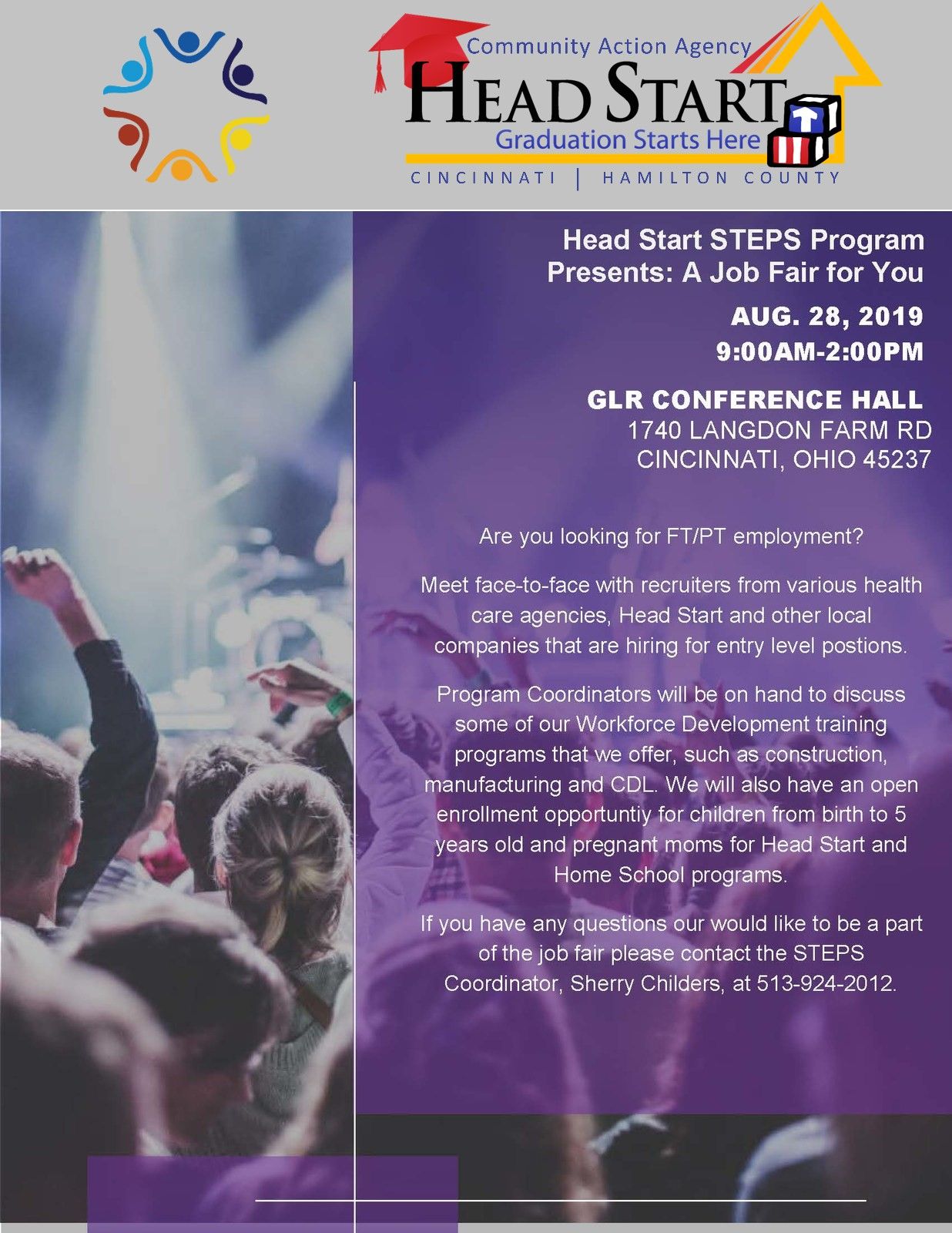 Are you or someone you know looking for Full-time or Part-time employment? 
The CAA of Cincinnati | Hamilton County Head Start S.T.E.P.S. program presents: A Job Fair for You | Wednesday, August 28, 2019 from 9 am - 2 pm here at CAA in the GLR Conference Hall. 
Attendees will meet face-to-face with recruiters from local companies, learn about our Head Start programs and learn about workforce development training opportunities we offer. There will be 6 local health care agencies in attendance looking for:
CNA's
STNA's
PCA's
Home Health Aides
Medical Assistants
Teachers
Assistant Teachers
Phlebotomists
A Temp Agency will be attending to cater to entry level positions. 
In addition, CAA Head Start will be recruiting potential employees for its job openings.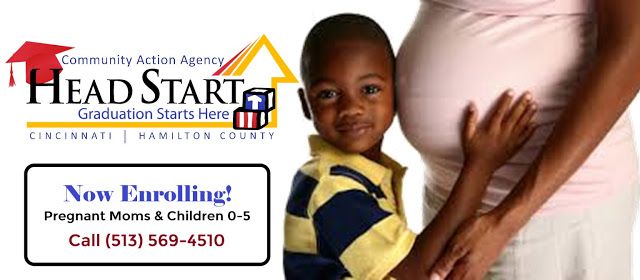 If you or someone you know has children ages 0-5, please attend as well, as a representative from CAA Head Start's 5-star-rated preschool program will be there to assist with enrollment for one of their 45 locations throughout the Cincinnati area.

If you have questions/concerns, please contact S.T.E.P.S. Program Coordinator Sherry Childers at (513) 569-1840 ext. 1755.