CAA's BluePrint for Success Construction Training Program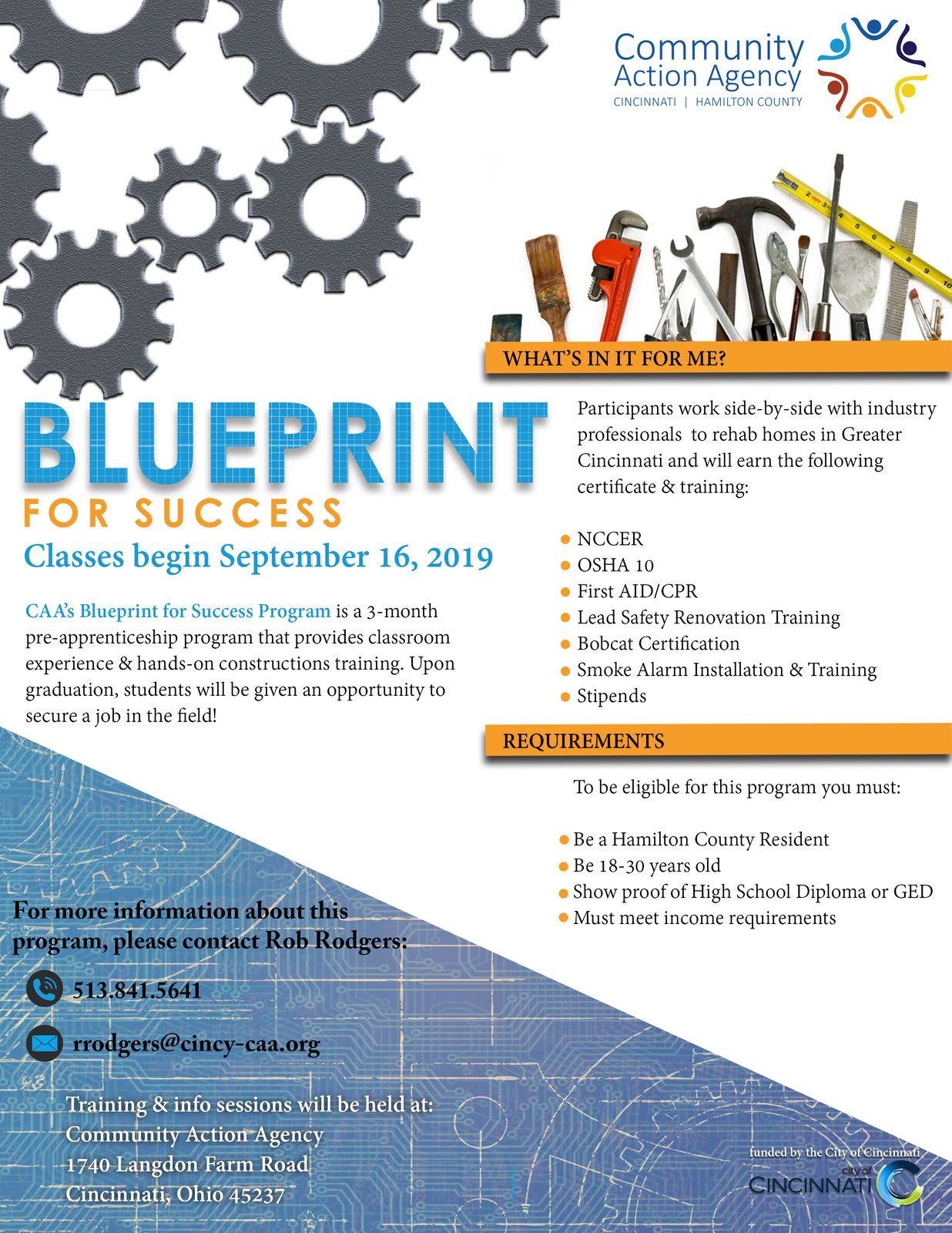 CAA's Construction Training Program, BluePrint for Success, is set to start September 16, 2019 and we are looking for referrals. If you know someone who may be a good candidate for the program, please refer them to Career Pathways, where we can get them started on the their next big opportunity
CAA's Construction Program provides classroom experience and hands-on construction training to individuals 18 years of age and up. In this 8-10 week pre-apprenticeship program, participants work side-by-side with industry professionals to learn residential and commercial construction. Cincinnati participants will earn the following certificate and training:
NCCER       
OSHA 10    
First AID/CPR     
Bobcat Certification 
Construction Job Placement Assistance
REQUIREMENTS:
A resident of Hamilton County
18 to 30 years old
Must be able to show proof of your High School Diploma or GED
And meet specified income guidelines
Please contact Rob Rodgers at: 
Call: (513) 841-5641
email: rrodgers@cincy-caa.org 
for questions/concerns regarding the BluePrint for Success Construction Program.