Giant Toothbrush Mascots Visit CAA Head Start Classrooms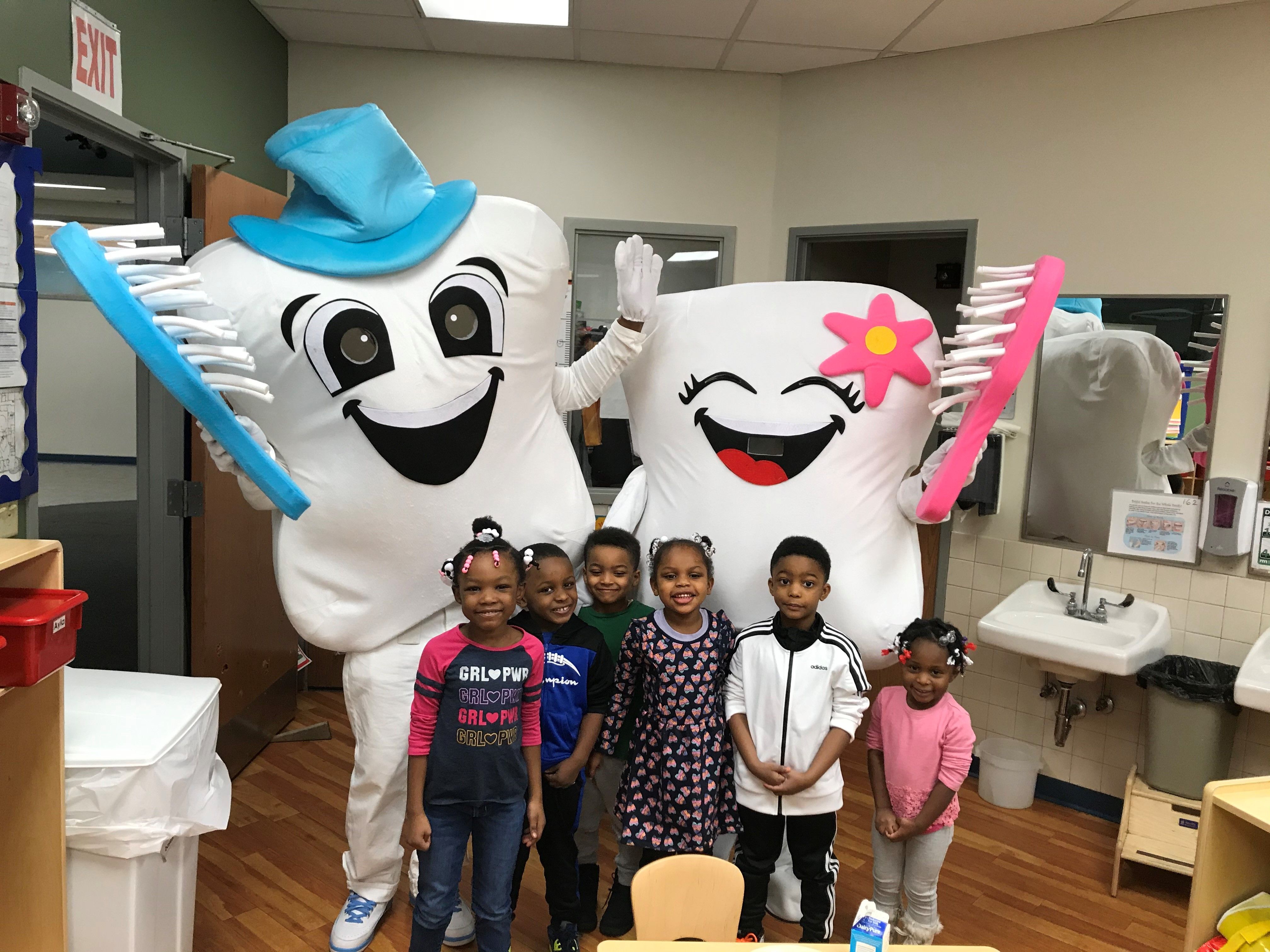 Community Action Agency - Cincinnati | Hamilton County Head Start students at the Life Learning Center classroom 110 enjoyed receiving toothbrushes from their friendly giant teeth mascots on the morning of February 11, 2020. The excitement was followed up by on-site dental cleanings.
Tooth decay is the most common childhood disease, but it's preventable. Children with dental pain can have trouble speaking clearly, eating, and learning. Good oral health is essential to a child's behavioral, speech, language, and overall growth and development. 
The Head Start program performance standards require that its staff track the provision of oral health care for all students and help their parents obtain oral examinations and follow-up care for their child.
CAA Head Start program activities promote good dental hygiene in the classroom. Each day, teachers wipe infants' gums and assist children in brushing their teeth with fluoridated toothpaste. In most cases, toothbrushing is conducted in conjunction with a meal or snack.