Head Start Preview Night - Wednesday, September 25, 2019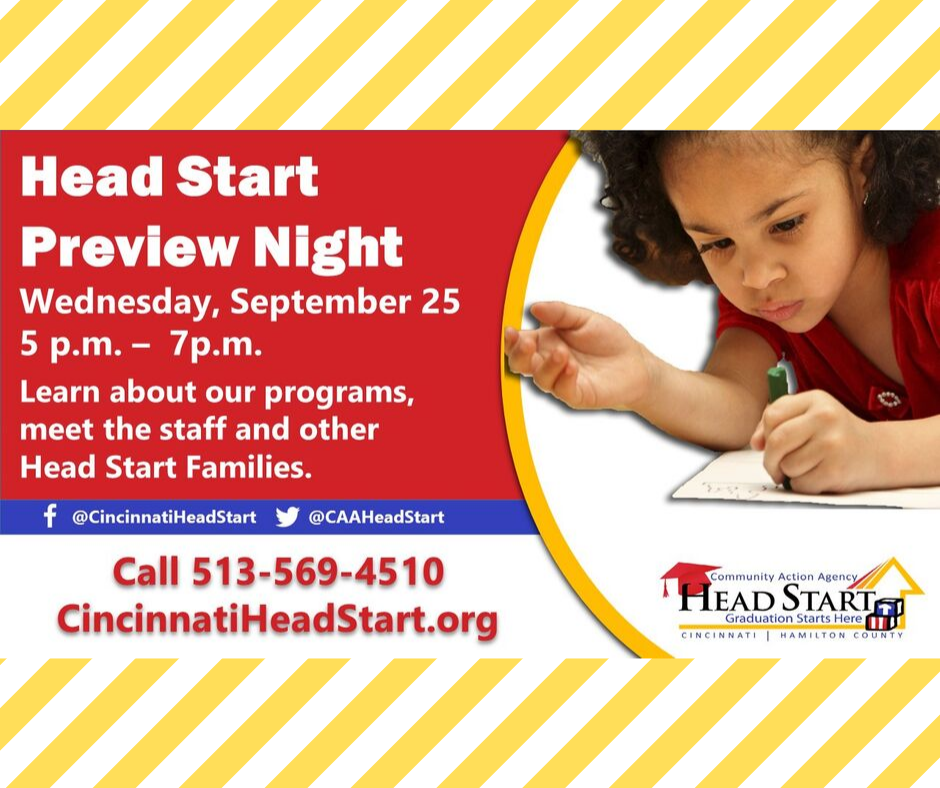 Join us for Head Start Preview Night on September 25 from 5-7 PM at your participating center locations. 
Meet our teachers & staff
Tour the facility
Learn more about our premier Head Start early education program
Meet other Head Start families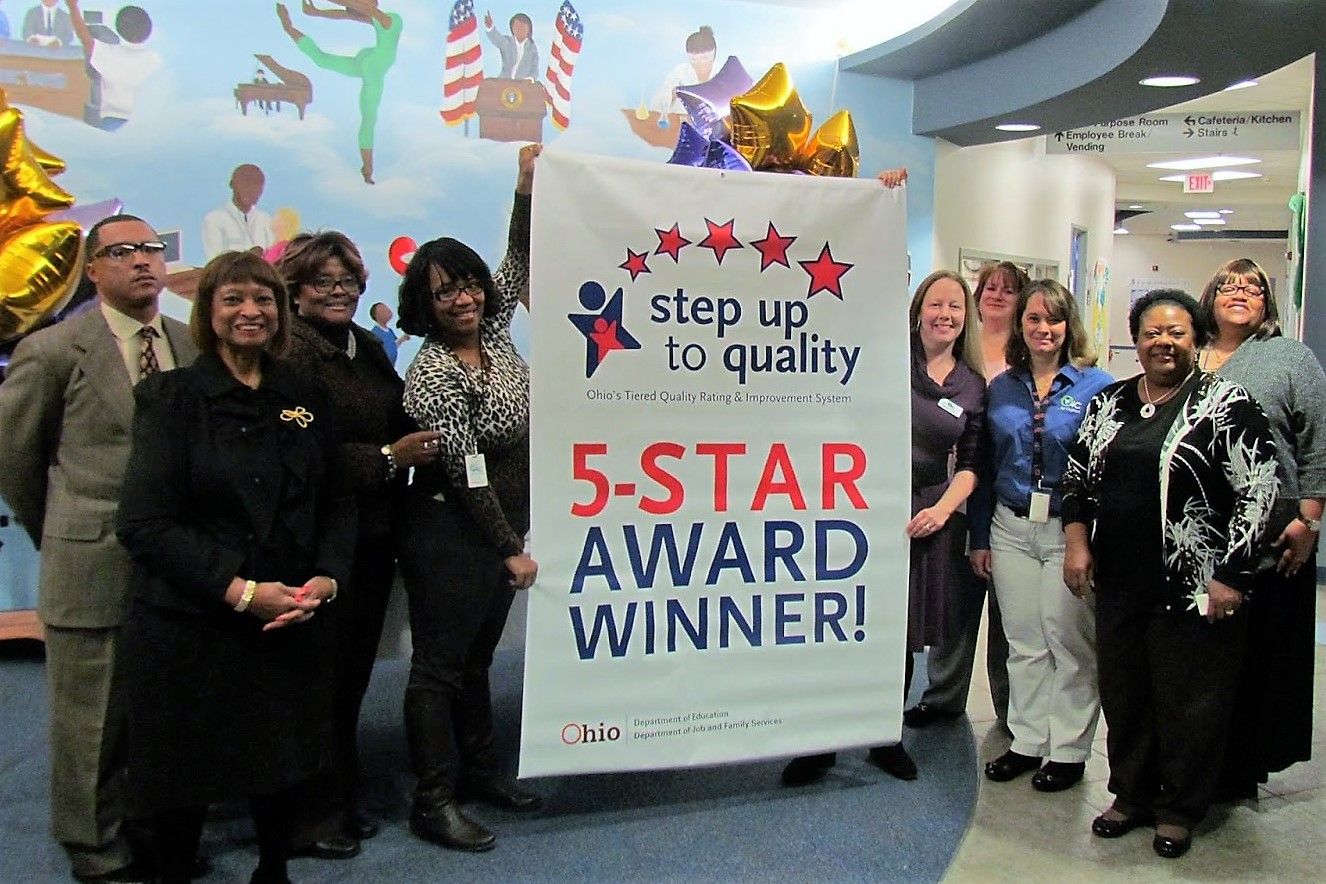 Camp Washington
1054 Heywood Ave., Cincinnati, OH 45225
Discovering Minds Learning Center
1918 Tennessee Ave., Cincinnati, OH 45237
Life Learning Center
1740 Langdon Farm Rd., Cincinnati, OH 45237
Millvale
3301 Beekman St., Cincinnati, OH 45225
Theodore M. Berry Children & Family Learning Center
880 W. Court St., Cincinnati, OH 45203
Winton
5139 Holland Dr., Cincinnati, OH 45232
CONTACT FOR MORE INFORMATION:
Cincinnati Head Start  (513) 569-1840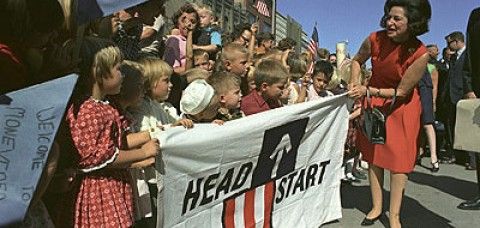 For more than 40 years, thousands of children and their families have received services through Head Start.  The program began as a pilot project in 1964, aimed at breaking the cycle of poverty by providing quality education to preschool children from low-income families.  Established by the Economic Opportunity Act, our CAA program is the second oldest Head Start program in the nation.
Head Start Program
The CAA Head Start program promotes school readiness of children ages birth to fivefrom low-income families by supporting the development of the whole child.
CAA Head Start and Early Head Start programs offer a variety of service models, modeled on the needs of the local community. We offer multiple locations through Cincinnati in local schools and community child care centers.  In addition the CAA Early Head Start program offers home-based services that assign dedicated staff who conduct weekly visits to children in their own home and work with the parent.
CAA Head Start supports children's growth and development in a positive learning environment through a variety of services, which include:
Early learning: 
Children's readiness for school and beyond is fostered through individualized learning experiences. Through relationships with adults, play, and planned and spontaneous instruction, children grow in many aspects of development. Children progress in social skills and emotional well-being, along with language and literacy learning, and concept development.

Health: 
Each child's perceptual, motor, and physical development is supported to permit them to fully explore and function in their environment. All children receive health and development screenings, nutritious meals, oral health and mental health support. Our program connects families with medical, dental, and mental health services to ensure that children are receiving the services they need.
Family well-being: 
Parents and families are supported in achieving their own goals, such as housing stability, continued education, and financial security. Our program supports and strengthens parent-child relationships and engage families around children's learning and development.