CAA and MNM Present: Job Training & Readiness Information Session - February 11, 2020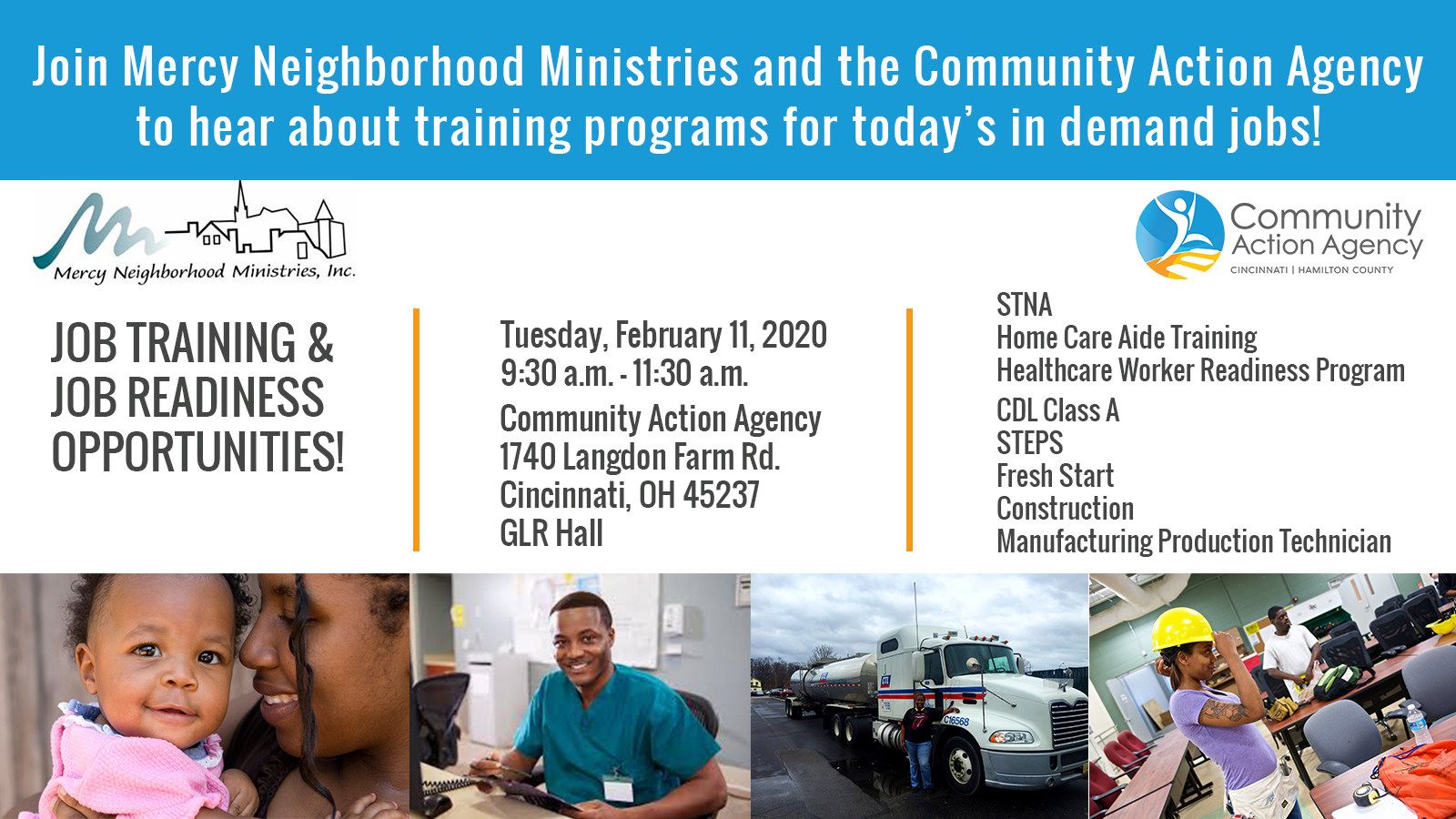 Job Training & Job Readiness Opportunities!
---
Learn about Training for Careers in:
State Tested Nursing Assistant (STNA)

Home Care Aide Training

Healthcare Worker Readiness Program

STEPS (Supporting Transitions to Employment for Parents)

Manufacturing Production Technician
Questions? Please contact Beverly Schurig (513) 569-1840 ext. 2423
---
About Mercy Neighborhood Ministries:
Mercy Neighborhood Ministries excels at stabilizing and improving the quality of life for those living in disadvantaged circumstances. We employ a unique approach to workforce development and aging population assistance.  Our holistic efforts help seniors and those less educated become more stable and independent.  We experience strong support for our mission and a respected position in the community due to fostering relationships with our partners, sponsors, donors and volunteers.
About Community Action Agency - Cincinnati | Hamilton County:
Community Action Agency - Cincinnati | Hamilton County (CAA) is a private, nonprofit organization that offers various services to low-income individuals and families in a holistic approach to help lift them out of poverty. Among the services or programs we offer are job training, housing assistance, heating assistance, entrepreneurial coaching, Head Start and Early Head Start.