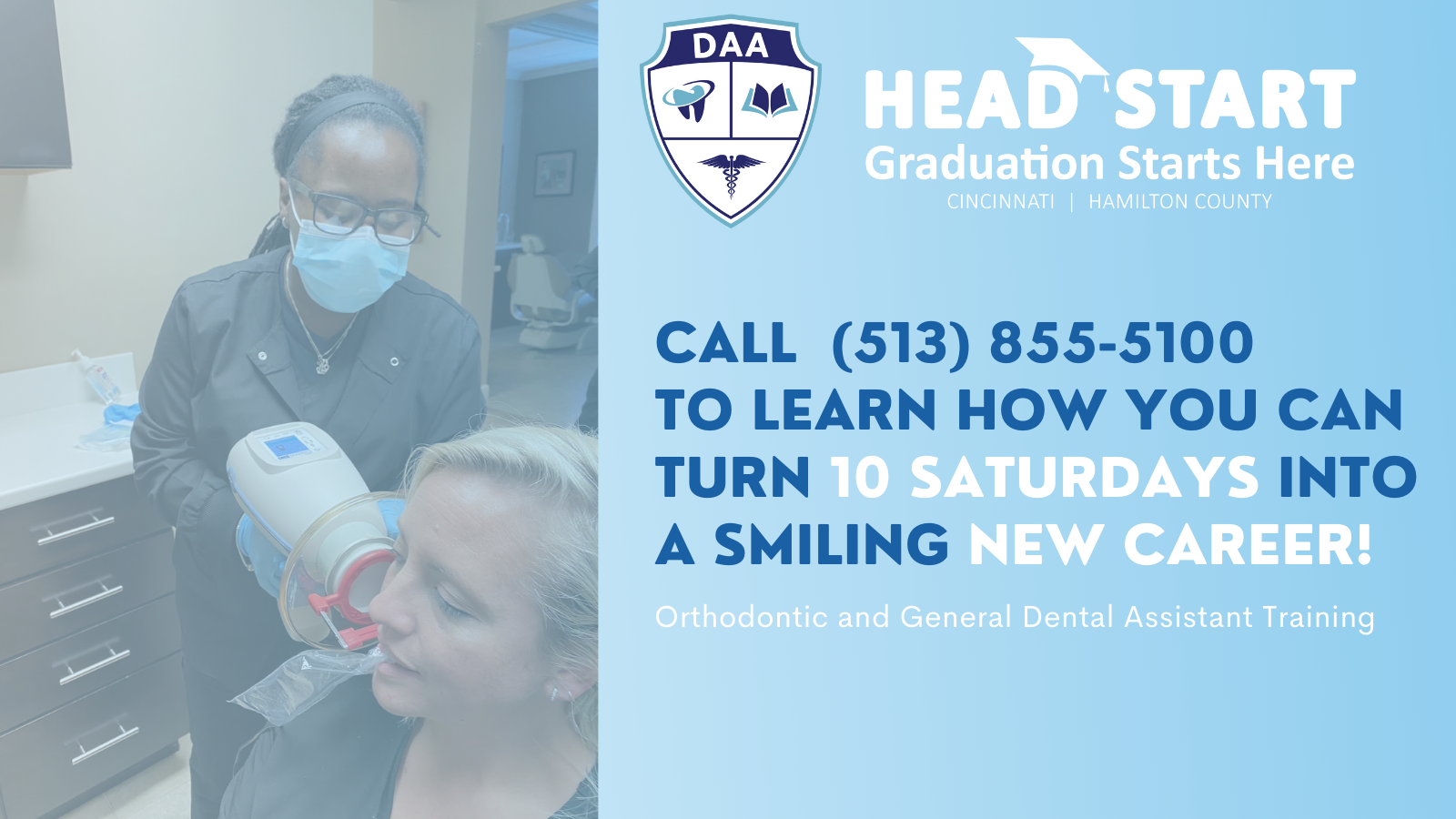 CONTACT:
Nikki Williams, Community Relations VP
nwilliams@cincy-caa.org
Cell: 513-309-9059
Cincinnati-Hamilton County CAA Head Start Improves Lives, From Cradle to Career
[Cincinnati, Ohio] July 9, 2021]– There's a lot to smile about in a new career training program that offers board certified dental assistant training in just 10 weeks.
Head Start at Cincinnati-Hamilton County Community Action Agency and the Dental Assistant Academy of West Chester, Ohio, announce a two-track program that trains career-level health care professionals for office administration and clinical care positions. The Dental Assistant Program Partnership provides a pathway to Ohio State Board of Career Colleges & Schools certification with a Dental Assistant Certificate and a Dental Radiology License.
The programs are presented in a hybrid model, with online and in-person instruction in either office administration or chairside dental and orthodontic specialization, as well as Health Insurance Portability and Accountability Act (HIPAA) patient privacy regulation and compliance.
"As much as we are dedicated to early childhood education at Head Start, we also work to advance lifelong learning, economic mobility and stability for our families and community as a whole," explains Renee Daniel, Head Start vice president for early childhood education. "We are delighted to offer this new partnership that provides tools for people to create healthier, better lives and achieve their full potential."
Seven locations for the classroom component are located in Colerain, Eastgate, Florence, Fort Thomas, Kenwood Mall, Springboro and West Chester. Lab classes meet on Saturdays, 9 a.m. – 12 noon, so participants can maintain other employment while completing their coursework and training. Tuition, registration, materials and certification fees are $125 for the intensive 10-week program, and financial assistance is available to those who qualify. The program also provide job placement assistance. If you are a Head Start Parent and have interest in the program, you can email our coordinators at DAAProgram@cincy-caa.org. To find out more visit: https://cincinnatiheadstart.org/dental-assistant-academy.html. Or call (513) 855-5100 for more details.
 ###
ABOUT HAMILTON COUNTY COMMUNITY ACTION AGENCY- Through our network of donors, employees and volunteers, YOUR Hamilton County Community Action Agency (CAA) provides low and moderate-income individuals the opportunity to improve the quality of life for themselves, their families and their communities.  CAA offers job training, housing assistance, heating assistance, entrepreneurial coaching, Head Start and Early Head Start. Established in 1964 by Theodore Berry Sr. as part of President Lyndon B. Johnson's historic "War on Poverty" initiative, the goal of CAA is to inspire dreams and improve lives.